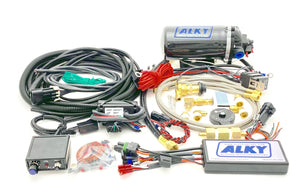 Alky Control - GM Truck MAP Kit 2014+
Under hood washer tank kit for the 2014+ GM truck. Triggers based on boost using the supplied 2 bar map. Applications using centrifugal blower like ECS, Procharger, Vortech.
We recommend getting the Twin 15+15 2bar Nozzles. 
If you have ANY questions, please give us a call or e-mail "office@hppracing.com"