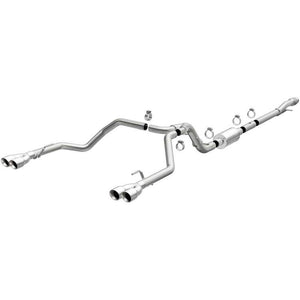 MagnaFlow Street Series Cat-Back Performance Exhaust System - 19477
MagnaFlow's dedication to engineering and manufacturing the finest exhaust systems makes for a superior sound and driving experience. Constructed of premium materials and carefully designed for the best fitment and performance, you can have confidence in making the right choice for your vehicle.
The Street Series Stainless Performance Exhaust system delivers dyno proven power with a comfortable interior sound and performance exterior sound.