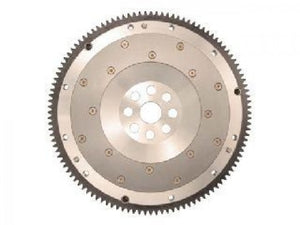 Spec - (2011-2017) 5.0L Mustang Billet Aluminum Flywheel
 Note: If you have an MT-82 this is the best cltcu/flywheel for that transmission. It will hold well beyond the power you will ever be able to throw the MT-82 and is half the price of other major clutch brands. 
Spec 5.0L Mustang Billet Aluminum Flywheel
TYPES OF DRIVING:
STREET, DRAG, PULLING, AUTOCROSS
SPEC billet flywheels are manufactured and developed for specific driving environments and recommended based on how each car reacts to changes in rotating mass. SPEC flywheels are NOT a one-fits-all lightweight flywheel, though they can be used for an array of driving habits and racing/high performance applications. Consult a SPEC representative for a recommendation. Manufactured from only the highest quality steel and aluminum, they are the only flywheels on the market manufactured to a .001 machine tolerance, guaranteeing a flat seating surface for the clutch and smooth rotational qualities for perfect balance and extended engine life.
Clutch required: https://hppracing.com/products/spec-2011-2017-mustang-5-0l-stage-3-clutch-kit-1
Fits:

Boss 302 - 2012-13 
Mustang GT 5.0L - 2011-17